Have I mentioned that? I guess I may have, maybe once or twice? Well, it merits mentioning again. I love where we live!!!!!! Tonight, while driving the kids to violin lessons, I couldn't help but look at our house and smile--big, red Christmas bows on our business sign, big chill in the air, and the feel of Christmas everywhere!
And while getting our delicious dinner together, who should drive by our house, but SANTA!! Every year, he joins the local volunteer fire fighters and sits atop a VERY decorated fire engine with spotlights shining on him and he waves to everyone as we all run outside to wave back. Then, all the fire fighters throw candy in our yard and we scramble to pick it up (our town is really big into throwing candy). Santa!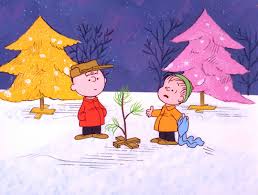 I love this time of year. I know a lot of people don't like it because they think we should be like this all year round, but truth is--would that really work? It would become old and routine and trite. The once-a-year Christmas feeling is so magical. I love it! Yes, it's commercial. But it's also FUN and there IS a spirit about it. I love it. I love the mood it puts me in. I love the excitement in our home. I love the tastes and smells and sights. I love that our fridge is plastered with Christmas cards and pictures from family and friends, far and near. I love hearing "Merry Christmas" or "Have a nice holiday" from people we know well and people we hardly know. I love the feeling of this season! I love our coconut nativity scene from Mark's Grandma. I love our holiday music mixes. I love that Charlie Brown gets the pathetic little real tree. I love that Linus tells the Christmas story. I love mistletoe. I love thinking of ways to make things special for people. I love the wrapping of gifts and giving them and opening them. I love the twinkle of the lights on our trees. I love tracking Santa on
Norad
. I love our little village. I love how Mark gets a new piece for it every year and sets it up without telling anyone and gets excited to see our joy when we notice it. I love how the kids excitedly race to our advent calendar countdowns and do whatever activity is there.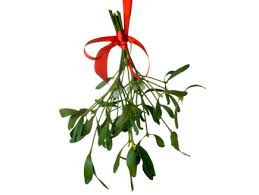 I'm glad we celebrate Christmas. I'm glad we sing fun songs and drink hot cocoa and eat cheese balls and crackers. I'm glad we fill bowls with peanut M&Ms. I'm glad we play games and goof around while listening to Christmas music. I'm glad we watch so many fun Christmas movies and tell such fun Christmas stories. I'm glad we do presents. I'm glad we get cookies. I'm glad we deliver fun stuff. I'm glad we draw names with Mark's side of the family. I'm glad we eat our traditional Portuguese biscoitos. I'm glad we have traditions. I love Christmas!

And I'm positively giddy that Santa came to visit tonight!


Merry Christmas!